The Tap Syllabus Buy a Pack Today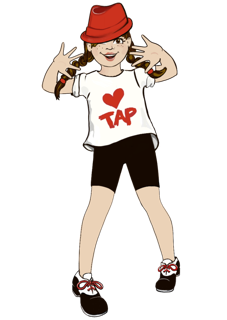 TINY TAPPERS BUNDLE
Includes Tiny Tots (4-5 years), Junior Beginners (6-7 years) and Junior Intermediate (8-9 years)
Boost your  tiny tappers classes now!
We all know that the tinies department – is where it's at – in any dance school. So we have put together this special bundle to get those tiny feet tapping in style. A great entry point to our programme for any dance school – especially those with lots of tinies!
$624.00 
AUD $499.00 (incl gst)
It's time to reinvigorate your tap department, train brilliant tappers and get results!
Dear Teachers,
Are you stuck in a rut with your tap department?
Are your students bored with an old fashioned syllabus that's not challenging?
Do you ever wish your tap students could win competitions and look professional?
The only way to improve what you are doing…
…is to make a solid, positive change. Try a syllabus pack that tap principals, teachers and students from around the world have already said – FOR YEARS – "We love it" (see testimonials)
6 key ingredients to this stand out syllabus:
Quality Technique
Performance & Personality
Huge Content and Choreography
Dynamics & Rhythmic Variation
Passion & Individuality
Fun & Creativity
This is a syllabus that gets results, is technically challenging, looks funky and current and gives your students a professional edge.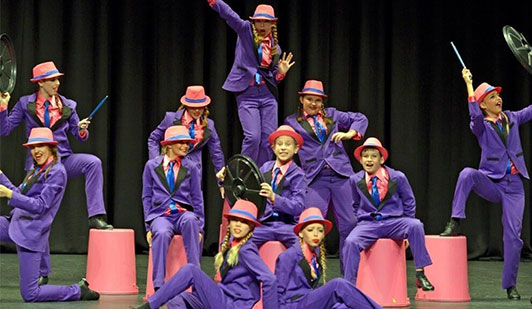 It's time for your students to have fun
And your teachers enthusiastic and inspired. AND your class sizes growing in tap. And how cool would it be to finally get great results at competitions and be winning awards in the tapping sections across the board in solos and groups?
This syllabus has been is tried and tested over 25 years…
…in the classrooms of highly regarded institutions like Brent St, ED5 International, The McDonald College and NIDA. It gets results.
Any dance school can do it – and you can too.
Our system gives you not only the technical exercises and fundamentals but also the methodology, philosophy and teaching skills necessary to implement the content given in a successful and strategic way.
The Complete Pack: 12 levels of tap classes from 5yrs – Professional
12 Video Courses, 13 Music CDs, 12 written manuals with count by count detail
A life time of teaching tips and a methodology that is invaluable in communicating this information to both your teachers and students
An in house training system that allows you to retrain staff at any time, on site – when you lose teachers to professional gigs etc [at no additional cost or outlay to you ] We give you all the content and how to teach it!
A modern tap syllabus that encourages creativity, individuality and a professional edge – with the possibility of examinations giving students a goal and parent's a valuable feedback mechanism
Fantastic content and choreography that allows for onsite professional development of your staff 24/7 and enhanced competition routines
A tried and tested system for developing great tap technique, personality and a genuine understanding of rhythm and its possibilities. There is one thing that never changes and that is that a good system ensures good results!
This syllabus structure guarantees…
…you know what is being taught in your classrooms. And that means you can control both the consistency and quality of what is going on in your tap classes, regardless of changes in staff and guarantee a great result – year, after year, after year.
Step up your tapping, excite your students and engage your staff. Invest in a TapAtak Oz pack today.